Bottom Print Machine :
Due to high requirements for mechanical quality, raw materials selection, processing, assembly of industrial control over the industry standard, using the new design, quality management system, comprehensive tracking to every detail, delivery to the customer in both hardware and software are a high quality equipment.
General introduce of up print machine:
* machine produce same as CE standard
* spare parts all famous brand
* high speed running
* doctor blade and ceramic anilxo rollers
* full automatic set up
* advanced technology
* vacuum transport
LEAD-EDGE FEEDING SYSTEM
*Lead-edge suction feeding system, easy operation, high accuracy,(adopts lead feeder system).
*Left and right side baffle position electrically adjustable, screw-driven.and can remember by computer.
*Skip-feeding devices, could select skip-feeding according to needs. To ensure that large-scale cardboard can also be processed.
*Slotting part is equipped with the interlock switch, to achieve the emergency stop, stop feeding or feeding.
PRINT UNIT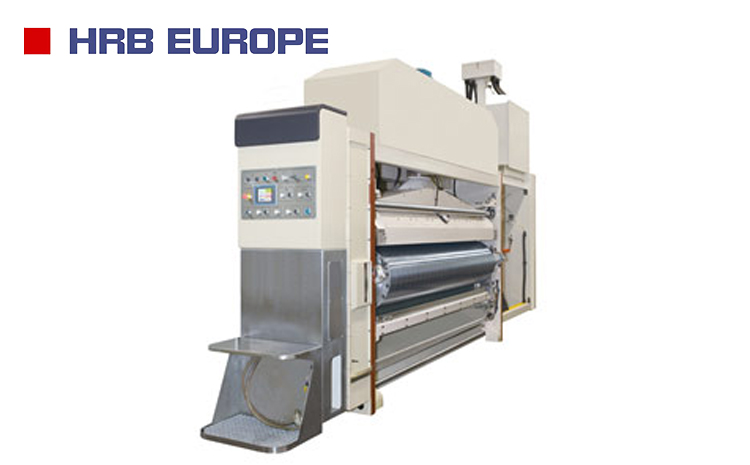 *High quality steel production, surface grinded, hard chromium-plated. Static balance adjustment, stable operation, suitable for high speed running
*Roller horizontal direction and circumferential direction with datum line, convenient for align plate
*Fixed coil axis, suitable for standard hanging slats, realize rapid change plate
*Electric 360°adjust printing roller, automatic digital display adjustment, remember store digital.
*Installed with foot switch to control plate roller reversing, convenient change plate
*Auto-zero function, order memory.
*Printing roller plate-change and fix-plate function.
*Printing roll axial is adjusted left and right by manual, maximum movement left and right 10mm,auto-zero instruction.
SLOTTING UNIT
*6 shaft with rubber pre-creasing line, creasing line, slotter line
*The first pressure line round, after preloading cardboard not easily crush
*The above press round Urethane appearance package, will not damage the cardboard
*The slotter knife stock use traverse mechanism, screw with linear guide, to move more flexible and precise
*Preload, creasing gap adjustment adopt computer and electric digital control
*There's the elastic corner-cutting knife. Can cut three, five, cardboard without adjusted.
*Preload wheel, creas wheel, slot knife traverse position computer and electric digital control
DIE CUTTER UNIT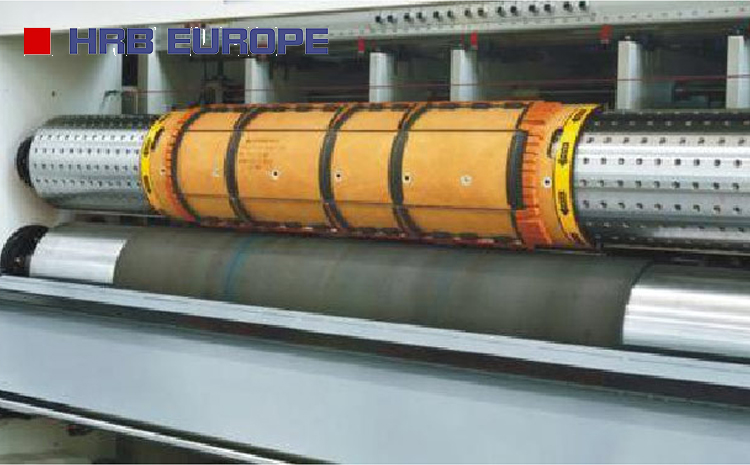 *Rubber roller mechanical spiral commutation 40mm move about horizontal structure
*Die-cutter phase, computer and electric digital control
*Horizontal phase, computer and electric digital control, range ±5mm
*Rubber roller and die roller gap use computer and electric digital control,
*Adjust the transfer roller use computer and electric digital control,
*The rubber roller compensated by motor-driven,control the speed of thr rubber roller, range ±3mm
*Rubber roller hsiuping cutting structure, keep rubber surface roughness
*Stripping the belt longitudinal output,to easy clean waste paper.
MAIN TECHNICAL PARAMETERS
HRB-1628 BOTTOM PRINTER BOX LINE

Max Machine Speed (pcs/min)

250

Economic Working Speed (pcs/min)

200

Max. Feeding Size (mm)

1600x2800

Min. Feeding Size (mm)

380x450

Skip-feeding Size (mm)

1800x2800

Wall inner distance

3000

Standard Plate Thickness (mm)

7.2-9

Suit corrugated thickness

1-11

Min. slotter distance POSITIVE

As customer require

Max slotter depth (mm)

400

Print precision (mm)

+_0.5

Slot precision (mm)

+_1

Die cut precision (mm)

+_1